Rustic, semi naked wedding cakes are still proving to be your favourite.....
Posted on
I love the natural look of a rustic, semi naked wedding cake. They can be decorated with fresh fruits, flowers or a mix of both and look great when displayed on my sage green crates or a tree stump cake board.
Last year was the first of many naked and semi naked wedding cakes for me and they are still proving to be very popular for 2017/2018.
The naked wedding cake is where the sponge is bare and usually decorated with fresh fruit or flowers. The flowers are placed safely on the cake using small plastic tubes so there isn't any direct contact with the sponge itself. Below are a couple of photos of some of my recent naked wedding cake.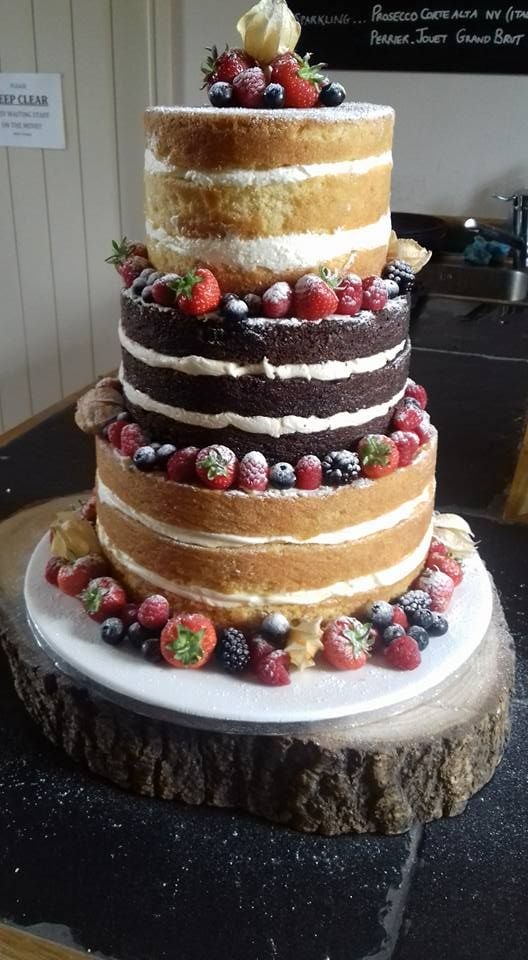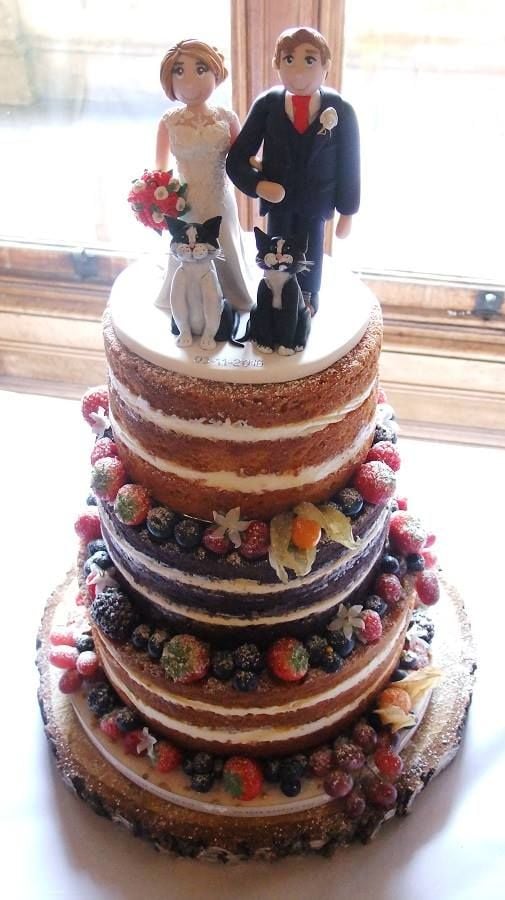 Then next we have the Semi Naked Wedding cake, this is where each tier has a very faint layer of buttercream on the outside. The semi naked cakes tend to be decorated with fresh flowers rather than the fruit. Somrtimes the fruit can leak and would leave the cake looking a little bit messy.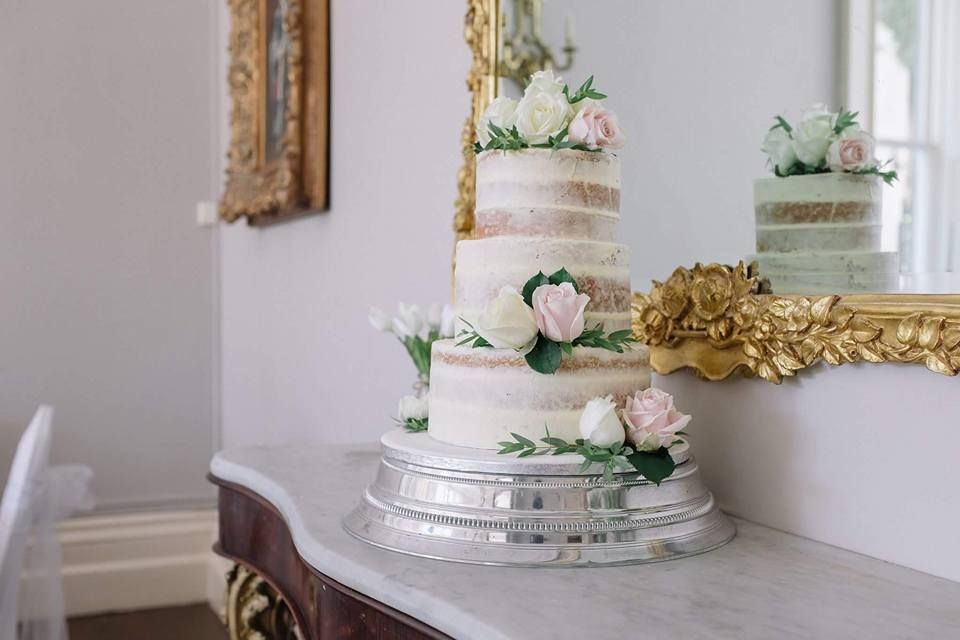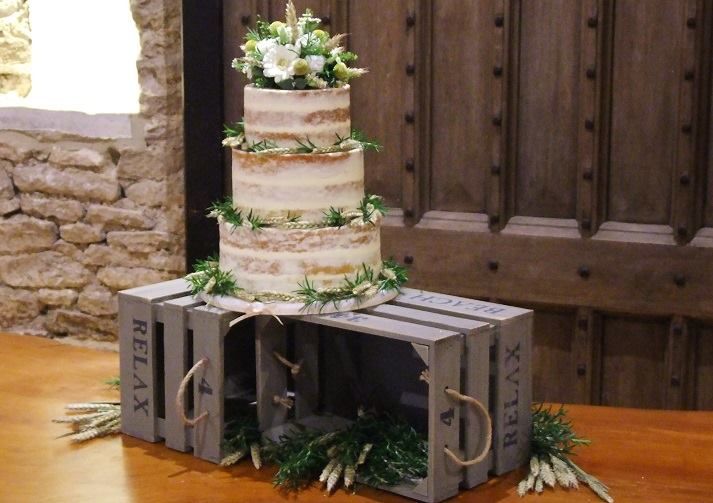 And last but most certainly not least is the buttercream piped wedding cakes, they have a generous layer of buttercream around each tier which looks as if it is spiraling up the sides of the cake. Usually decorated with fresh flowers as per the following pic's.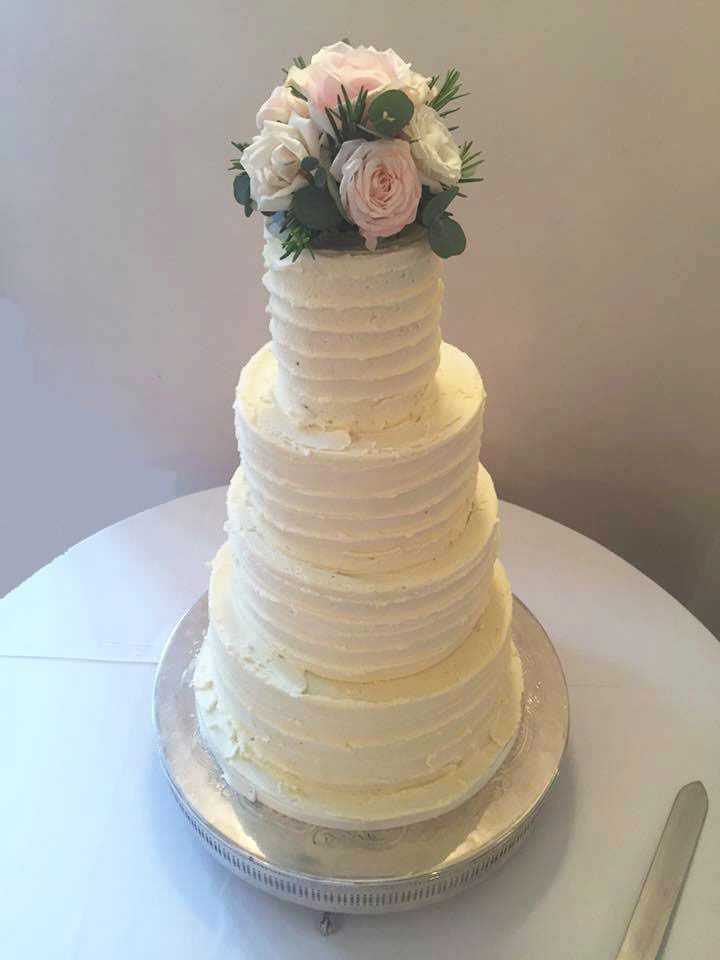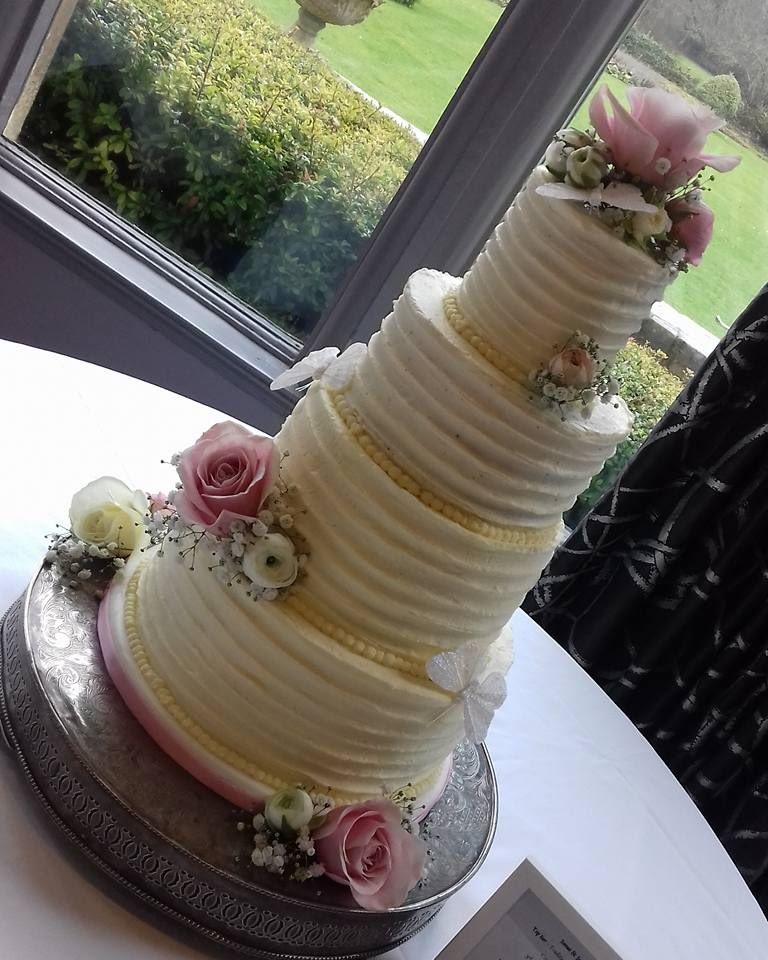 I am very excited to be making more of these creations this coming summer, not long to wait now!
I hope you like them as much as I enjoy making them.
More to follow soon.....