End of year cake.
Posted on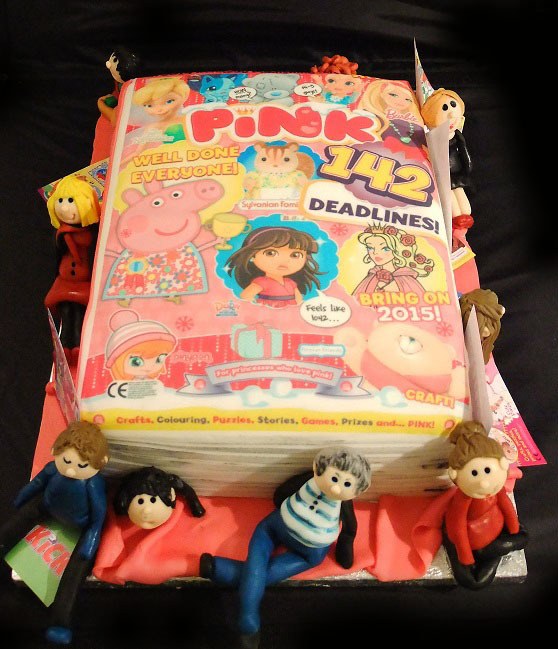 I was asked to create an end of year cake for a Bath based publishing company and here we have it...
This cake is a stack of magazines with the team exhausted and clasped out on the cake board!
Here's what the customer had to say..."Just thought you'd like to know the cake was a big hit! Everyone thought it was hilarious, we loved the details on the little sugar people, they were brilliant :) And I can report it was very yummy too"