How to decorate your party table this Autumn, let the cakes and cookies stand out with the Autumn glow!
Posted on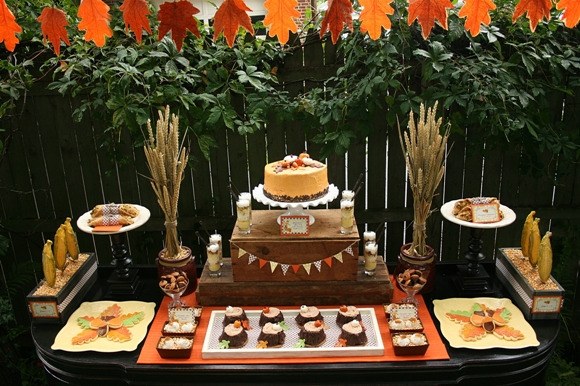 I love Autumn it's the season to cosy up in the kitchen experimenting with Autumn ingredients,
none better than the Pumpkin! Pumpkin cupcakes with cream cheese icing are to die for!
If you're having a get together with friends and family why not set the table up as an Autumn theme cake and cookies feast (as above)
Below are a couple of ideas of how to decorate your cake table.
All you need to do now is take some snaps of your decorated cake tables - let the party begin!!